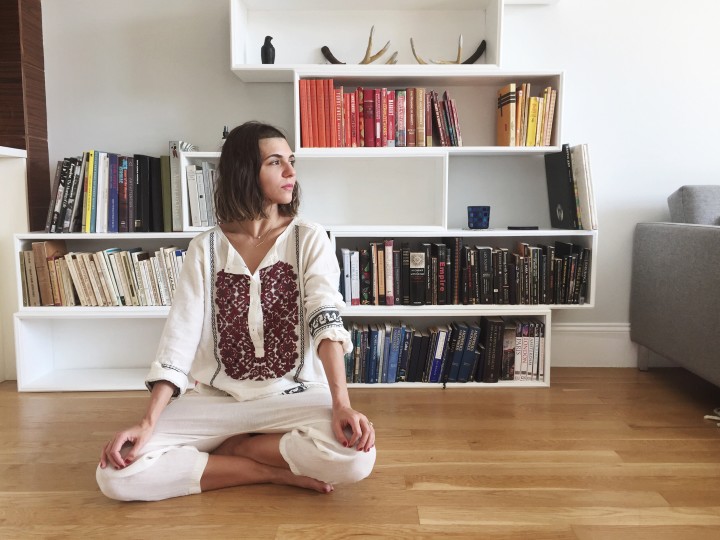 You know, New York is a funny place. A lot of people come for the anonymity, for the chance to start over and reinvent oneself. And what's cool is that the longer you live here, the more you know that you don't know. There's always something to discover or something new being built. But when it comes to degrees of separation and relationships — you cannot expect to stay anonymous for very long. Having lived here for more than a decade, the big city has gotten pretty small. So it was a matter of time before I met Biet Simkin, we run in a lot of the same circles. Biet is an artist, meditation guide and spiritual teacher who has been through a thing or two. Deaths, addiction and depression lead her to hit rock bottom before she had an awakening that lead her to pursue her highest self. I'm pretty picky when it comes to "spirituality" in quotes because it means so many things to so many people, but I dig her approach — there's a method to the madness. She's clearly questioned, sat with and practiced it herself before giving unto others, which you'll see, I ask her a lot of questions of the mechanics of her practice, and I was quite satisfied with the answers.
Biet has taught mindful SoulCycle classes, she officiates wedding ceremonies and has a new album out, but she's most known for her meditation events. She describes these experiences as consciousness from the outside in: and I'm a fan of this approach because meditation practice only goes so far. Biet actually brings you into an environment, whether that's an art gallery, photo shoot, fashion show, what have you — and raises individual and therefore collective consciousness and presence, set to a soundtrack of her creation.
Check out the episode for a sneak peak of The Lunar, a song off her new album. It's available on iTunes to buy for less than $8, which I recommend an artists supporting each other — otherwise it is available to listen or preview on Spotfiy as well!
She has a meditation event coming up on April 7th in collaboration with the founder of The Numinous — and it looks rad.  for anyone in New York who wants to check it out— that's actually not on her website but it's on her Facebook page.
Among other things we talk about:
her background, which is of note because it is really woven into the episode instead of being solely at the start
what it means to have an awakening
my own awakening
what it feels like to be a jack of all trades
death, drug and alcohol addiction, and guilt
using pain as a portal
her proactive approach to fear and self doubt
the stages of becoming "present"
This episode is incredible for anyone who's experienced loss or deep pain, or anyone looking for some kind of solace. It's also for the spiritual-curious, who want to understand what it means to be "awakened" and identify your own awakenings. It's for someone who's ever been addicted — to anything. You'll find comfort in knowing you're not alone and that you have support.
SHOW NOTES
Biet Simkin: Instagram / Facebook
Clubsoda – her next event on 4/7 at 7 – 9 PM in the West Village
The Lunar – new record
Alan Watts (philosopher)
Zen Mind, Beginner's Mind by Suzuki
Conversations with God byDonald Walcsh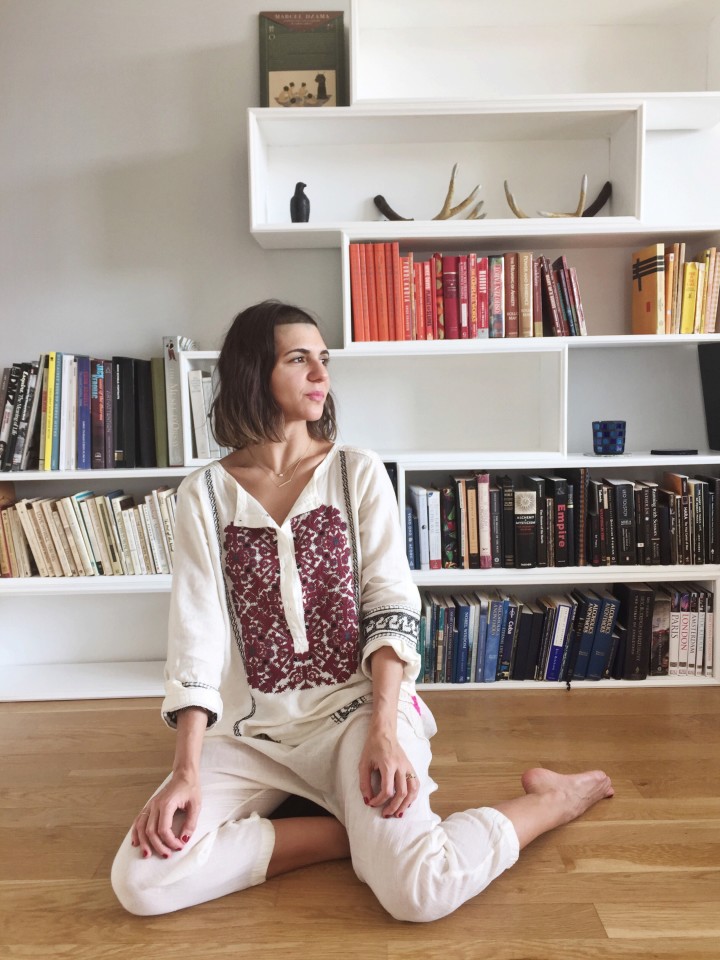 Thank you, Biet, for shining your light on the WELL / AWARE project.
Podcast: Play in new window | Download | Embed