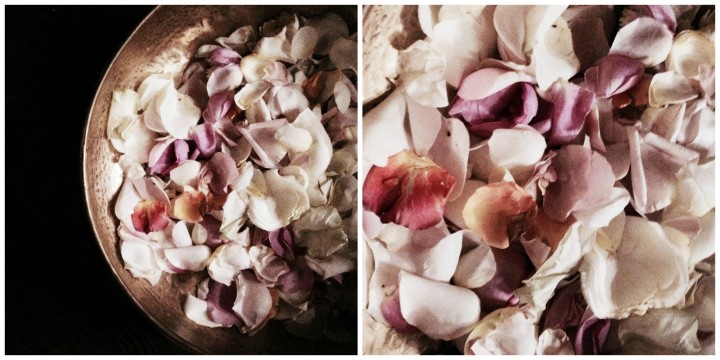 This photo is from the pooja ceremony by Priest Prakash. He sung prayers to extricate the bad from our souls so we could welcome good health and wellbeing. Side note, I was live snapping this event — are you guys on Snapchat? Let's be friends and share our daily journeys. I'm well_aware.
Jason Patrick's (aka Bearded Yogi's) Story
Finding out about Big Love Weekend was probably one of the most beautiful and productive outcomes of falling down an Internet rabbit hole. I was researching 200-hour yoga teacher training programs in New York and one site lead to the next, until I found myself scrambling to read more about Jason and his story. A first person account of his experience appears on one of my favorite wellness blogs, The Sweat Life.
This excerpt captures the essence.
"I transformed myself – became a devotee to Karma Yoga – or being of service to others. I became humble, letting others care for me – and thus, learning how to receive. I had to let go of what I thought yoga was – which at the time, I believed was a beautiful practice of asanas. I had to dig more into the spiritual side, which encompassed stillness and acceptance.

As for my diagnosis, I let yoga work to my benefit. My practice became about using chairs, pillows, a deep pranayama practice to reserve and build strength. And through it all, I let go. I let all of it go. Being diagnosed was one moment in my life – but I knew it also presented the opportunity to create many more moments. And I wanted more moments to be full of purpose.

Karma Yoga has allowed me to live in every moment since my diagnosis – giving to others, doing for the greater good, volunteering for important causes. It is my moral compass. Because even though I have this disease, it has purified my heart. And it is part of my journey – to accept and love myself – and more importantly, to shine the light in someone else's life."
Our Connection
The cause hit home. God's Love We Deliver is an organization that cooks and delivers meals to residents of the five boroughs who are too ill to do so themselves. They're living with chronic illness like HIV/AIDS, cancer and MS. My father died in 2011, after a brave six-year battle with cancer. My mother, bless her soul, was there for him day in and day out, spending countless nights in hospitals, driving to and from Boston for his surgeries and checkups, and helping him through physical limitations that came with chemo and his disease. He lost the ability to eat many months before he passed, which was very sad for all of us because food was always such a joy in his life, and it was a way for us to nourish and help him heal. I think back on those days when he could still eat, but was too puttered out from day-long treatments to be able to prepare anything for himself. He was fortunate enough to have a very, very strong support network both in my mother but also in the communities to which he belonged.
But what about a single mother of two enduring treatment for a chronic illness? Or a childless man or woman without a spouse or support network? These types of things make me quite uneasy — it's all too real and too possible, no one is immune from illness and in a city like New York, getting help can seem almost impossible. That's where GLWD comes in. Their home cooked meals are tailored to each client's specific dietary needs or restrictions, and are delivered fresh clients. What is better than that?
Big Love Weekend is a fundraiser for GLWD, and is rooted in Jason's Karma Yoga practice. It was the most beautiful reflection of off the mat yoga. His passion and authenticity are contagious enough to fill an entire day of wellbeing in the name of GLWD. Very well-known people in the wellness world came to donate their time and energy to his cause — Gabrielle Bernstein, Elena Brower, Patricia Moreno, Kirk Myers (#dogpound) DJ Tasha Blank and many more.
We heard stories, experienced all different kinds of yoga, meditated, ate, drank, did burpees, hugged it out … it was truly a day of epic, giant love. I'm writing about my favorite parts, but you can see the full #biglovewknd schedule and lineup here.
We're All in this Together | Gabrielle Bernstein
The entire day was moving without a doubt, but if I had to pick three favorite moments from the schedule, these would be it. First, Gabby Bernstein shared an enlightening perspective on what it means to be mindful — that we can become an agent of change not only in our own lives, but of those we encounter. It's too easy to get hooked on the little things, life's stressors. You know them: running late, disrupted plans, angry emails. She alluded to Rumi when she said that light enters us through our wounds. Big Love is the personified example of this. She reminded us that no one is perfect — light workers and yoga teachers too are susceptible to the minutia that can create a downward negative spiral. Energy is contagious both ways, and it's always the subtle shifts that create the most noticeable, radical change. Here are her steps for manifesting this redirection back to what matters after a bout of stress, and how to keep the good vibes flowing.
– I will choose to see in everyone my dearest friend.
– I will judge nothing that occurs.
– When you get caught in the littleness, "out" it (tell someone, share it).
– Step back, surrender and follow your intuition.
Bass, Beats, Yoga | DJ Tasha Blank
Shortly thereafter, DJ Tasha Blank mixed beats to a vinyasa practice lead by Dina Tsouluhas of Modo Yoga, where Jason teaches. Here's a super low quality video that captures the sound but doesn't do the experience justice. I really enjoy this type of yoga experience that couples non-traditional electronic and trance music to the regular vinyasa practice — it's one of the reasons I'm a big fan of New York based Y7 Studio. Namaste.
#BigLoveWknd Tasha Blank DJ Vinyasa Yoga from Lindsay Mueller on Vimeo.
Enchanting Live Music to Restorative Yoga | Elena Brower
Then, Elena Brower, teacher at Katonah Yoga, meditation leader at The Path and author of Art of Attention, lead a restorative yoga class. Behind her on the stage were two angelic beings, Aya and Tyler. Tyler performed on a woodwind instrument while Aya's voice floated over the melody. They were recording and looping live for a meditative experience that reverberated right through the physical body to the emotional one in the way live performances tend to do. I sadly didn't capture them because I was too embedded into the experience, but here is one of my favorite tracks.
It was too moving an experience not to share here — it's what WELL / AWARE is all about, taking care of yourself so you interact with the world and others with a mentality of service and consciousness. Thank you Jason and all who made Big Love a weekend to remember!