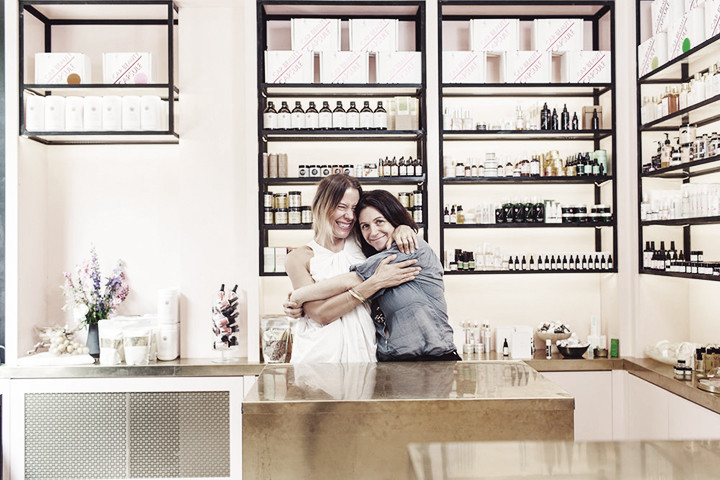 What an amazing, incredible privilege it was to interview this dynamic duo. And… it's a WELL / AWARE first: it's the very first time the show has had more than one guest on in the same episode! These two ladies are shaking up the beauty industry in a real way. Kerrilynn Pamer and Cindy DiPrima are the founders of CAP Beauty — you heard it here first, it's the new Sephora. CAP is a natural beauty boutique and spa that stocks products with only the most natural ingredients. I Love CAP Beauty, with a capital L. It's warm, inviting, chic without being pretentious and just a fun place to play, experiment and meet like-minded wellness folk. I can walk in and trust that I don't have to look at labels (even though I do, of course, partly out of habit, partly out of passion and curiosity) but also, I can go there and trust I'll learn something new about beauty or wellness.
I met the two of them at one of their events, actually co-hosted by Marissa of Negative Underwear and Sarah Levy, owner of Y7 (where Alex Sharry teaches). They became fans of the podcast instantaneously, and I'm so grateful they did.
There's a reason CAP has a cult following.
Podcast: Play in new window | Download | Embed