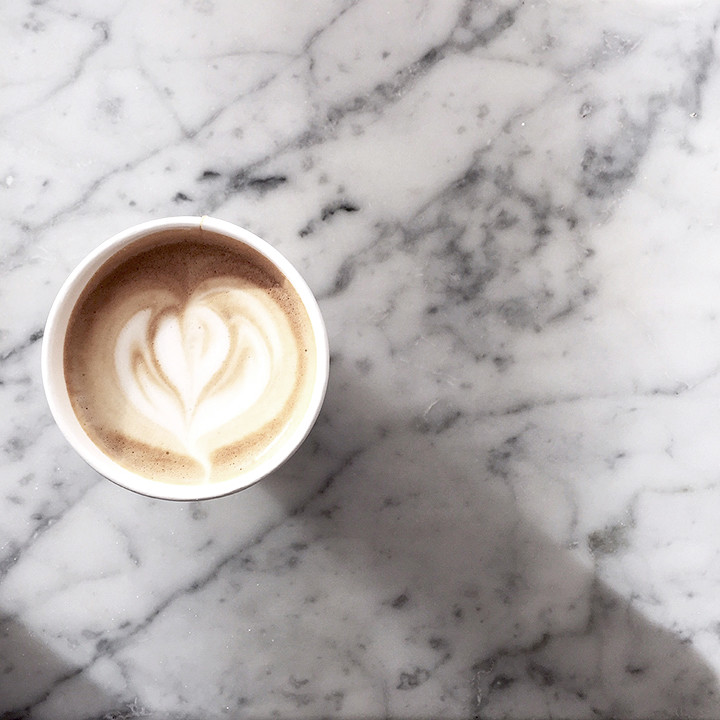 WHAT I'M UP TO
Who else's sugar cravings are at an all time high? After a major break-through this weekend, I figured out that cravings for almond milk lattes and sweets had become so strong because I've been avoiding things I know will do my body good. Have you ever done that? It's an interesting dynamic of intellectually knowing what will make you feel good versus somatically sensing the long-term good (over the short-term hit) and actually doing it. It's crazy how quickly this way of thinking and being in the world can become a self-feeding cycle, whether it's in a positive or negative way. For me, lately, I've been consuming things that deplete me instead of refueling with herbal teas, yoga classes, meditation and simply sleep. One of the biggest justifications I have of this behavior is lack of time and energy. I need coffee because I have so much do to, and I'm exhausted. Or, I need chocolate at the end of the day, because I didn't have time to care for myself in other ways. Sometimes that is true, but most of the time if I'd planned a little more strategically, set my alarm correctly (instead of snoozing five times) or eaten well, I wouldn't be in this depleted state in the first place.
Here's to starting new patterns with the strong invitation from the new annum. Three I'll be working on include more journaling, rest and creating.
SEVEN THINGS
Magnesium. Apparently it helps muscles relax, and, well, to keep you regular if you know what I mean. I'm pretty excited to try it.
This playlist. It's what was played the one and only Elton John's 60th birthday party. I found it on the hunt for a good wedding DJ, and cannot stop listening. Needless to say, we booked this guy.
Following a squirrel on Instagram. That's the danger (advantage?) of Instagram's explore rabbit hole.
Admiring the role of self-care in successful partnerships. This week's podcast features the founders of CAP Beauty, my favorite natural beauty store in New York.
A calendar obsession. Last year, I bought my best friend the 24-hour woman daily calendar as a birthday gift. I became intrigued and naturally started following the Instagram account. Since then, I've realized this year I'll be buying multiples: a few for gifts and one for me. Bonus: it's made locally in Long Island, NY.
Minimal stationery. I've always loved paper goods and this updated, modern branding is no exception. While it seems a little too femme for the entire wedding suite, I'll probably use them for escort cards.
Vision boarding. I'm a big fan of Pinterest, of course, but I have been wanting to create a true blue moodboard, on black foam core, old school style.