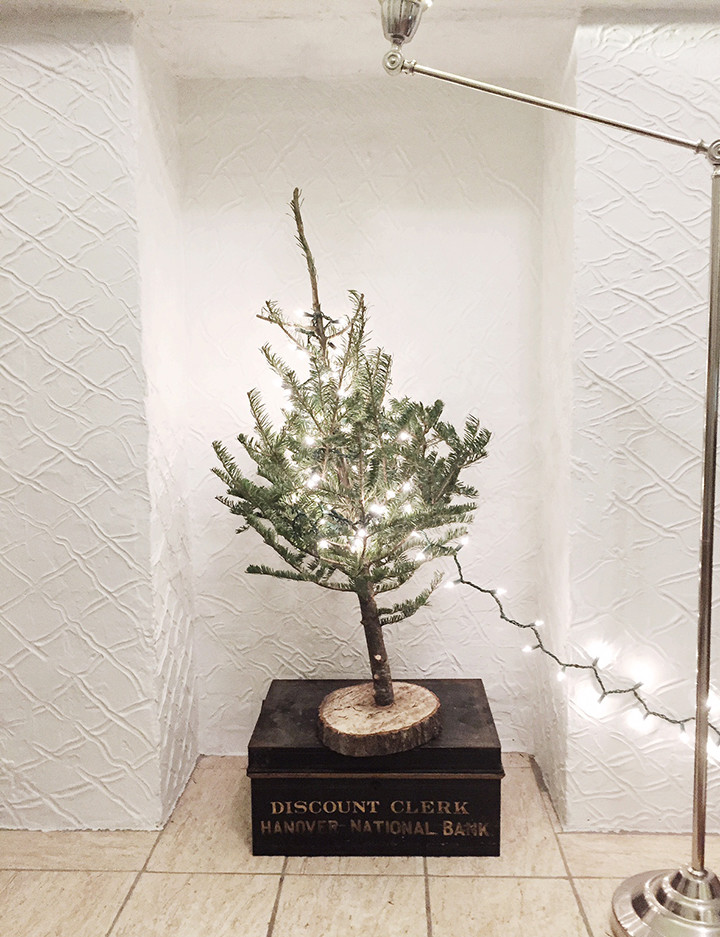 WHAT I'M UP TO
Is it just me, or is there more holiday cheer in the air than usual? On the east coast, I suspect it's to make up for the lack of wintry climes. The world may be ending, but I have to admit it's been so, so lovely to avoid sub-zero for as long as we have. Speaking directly to the aforementioned extra cheer, this week was a whirlwind of holiday-centric events. It started with a content strategy team outing on Monday, my office's holiday party on Thursday and a trip to the Target Wonderland branded experience in NYC (yep, it's for work) on Friday. And there's no sign of stopping. Today is our cross-company holiday cookie swap and bake off, followed by an ugly sweater showdown and Fizzmas on Thursday, a party in which the main objective is to guess which of the 20 or so sparkling wines being served is the most expensive by label and taste. It's pretty amusing, but even the most experienced drinkers are not immune to the inevitable tispy-ness.
While I've been getting less sleep than I would like, I'm counterbalancing the celebrations with lots of veggies and kombucha, yoga and #bbg workouts. How are you celebrating?
INTENTIONS
I've decided to move the intention setting to a monthly post. If you want to see it come back to weekly, certainly let me know.
SEVEN THINGS
Stay lean. Sound advice from SoulCycle founder Julie Rice. But how can I stay lean when I love SoulCycle so much.
The crossroads of should and must. It's particularly relevant to an upcoming podcast I'm working on… the final episode of The WELL / AWARE show, season one!
This beautiful designer who chronicles her freelance life. Sometimes I go through my pins and make rediscoveries, this one of them!
Mociun's baguette bar collection. I'm thinking the stacked bar ring needs to make it on my hand on my wedding day.
Simple, beautiful ceramics. These are by Tania Rolland. I've been obsessed with finding unique home wares lately. Do you have any favorite ceramists?
These salted, gluten-free peanut butter cookies have become somewhat of a specialty. I made them for today's cookie bakeoff. Think I'll win? (Follow on snapchat well_aware if you want to get the real-time action!)
Shopping Everlane's gorgeous cashmere sweater selection for gifts. And now that they have minis, I'm obsessed with the idea of getting a mother / daughter matching set for friends who are new moms.