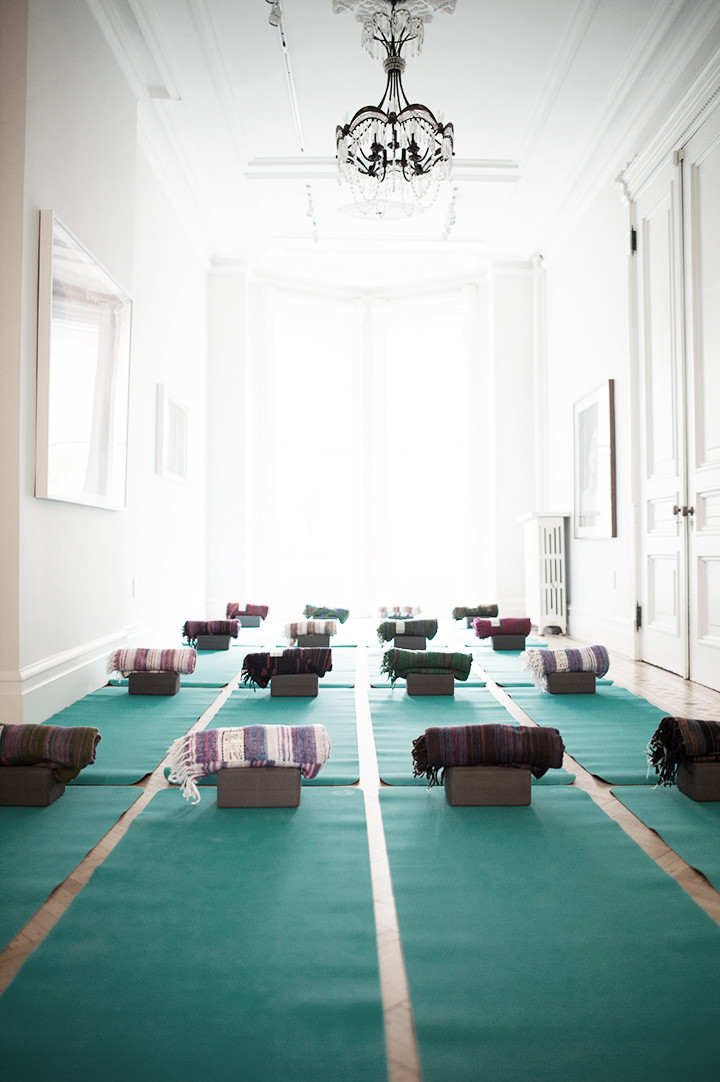 A retreat always sounds like a good idea. But after the research, tallying vacation days and figuring cost, that bright prospective often quickly turns dim. Whether your good friends approach you for a group weekend in an ashram upstate, or your favorite yoga teacher is leading an exotic yoga retreat in Nicaragua, there's always a reason not to go. Money, time and guilt are my leading "excuses," because to me, a retreat feels like the ultimate luxury. It's a vacation focused entirely on you, how could it not?So when I heard about The Uplift Project, a weekend-long retreat held right here in Brooklyn for $475,  a cost that felt far more comfortable than an exotic vacation, I was intrigued and decided then and there that I'd find a way to go and document the experience. I'm curious: have you all been on retreats? Which ones? Did you find they were worth it? Did you bring friends or a partner, or did you go solo? Please let me know in the comments!
Uplift 001 was exactly what its name implies. If I were to describe the spirit of the gathering in one word, it would be nurturing. It was a warm, safe and introspective experience. For me, the "Uplift" was buoyed not only by the speakers who were sharing their inspiring journeys (Light Watkins, Jillian Turecki of Kula Yoga, Jessa Blades and Amy Chaplin, to name a few), but even more so from the support of other retreaters. Their presence and our shared mission created a trust that enabled me to go deeper.
As weird as it is, the visual that comes to me as I describe this "uplifting" feeling is a body suspended in air horizontally. From underneath, the ground roots support came from the group, pushing up against the back body, holding it in place and preventing it from falling. The speakers were the lift, pulling the body up, up, up from the heart center, making it expansive and light. That's the spirit of Uplift, and that's how it felt to be Uplifted.