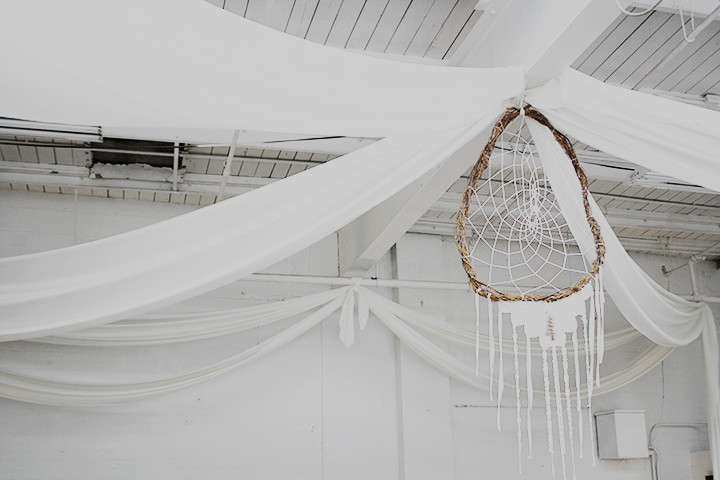 First, let's start with some news I have been excited to share for a while. WELL / AWARE has its very first intern, and her name is Clare Ashforth. Clare started as a listener who, like many of you, reached out to share her own story. We met for coffee and as it turns out she lives here in New York, thrives in the wellness scene and has found herself wanting to pursue it more deeply. As we start to get more "serious" around here, and that's a word I use with the lightest of hearts because by serious I don't mean we're not still playful or always learning, but rather that we're just getting around to working on some awesome stuff you all have asked for. Like a newsletter. And more event coverage aka being two places at once. Finally.
So let's give Clare a warm welcome. Her first assignment was to cover The Aerie Collective's Urban Retreat at the Wythe Hotel this winter, which took place over a number weeks in a two part series: the first was yoga, art therapy and sound healing, and the second was an immersive soundbath and shamanic healing ritual. Don't you want come work for me, too? 😉 Claire and Elle Bourgeois and Laura Sniderman are the masterminds behind Aerie, whose retreats are currently based in Toronto and Brooklyn (who's been to the Toronto ones?!). In full disclosure, the Aerie ladies invited WELL / AWARE to join them, and in doubly full disclosure we didn't have to write such nice things, but we genuinely like them and their project! One thing I'll note that isn't ideal — the space at the Wythe is beautiful, but dimly lit, so I had a hard time getting photos I liked. So with the exception of Clare's artwork, these are gorgeous shots from previous retreats that capture the vibes. Without further ado, here's Clare's review.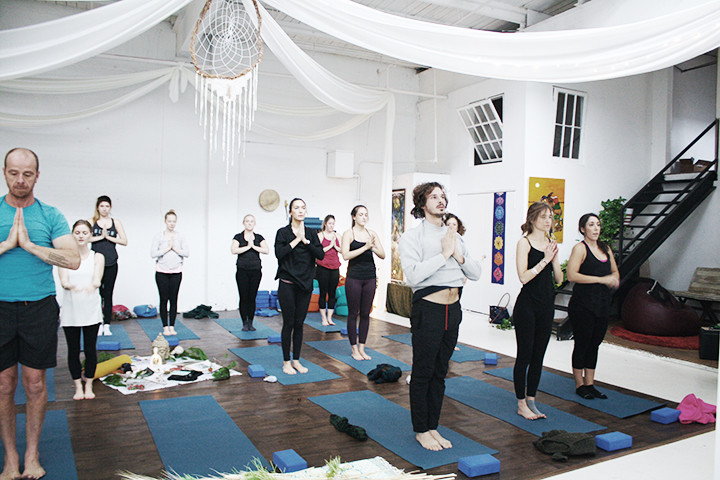 PART I: Visualize, January 31, 2016
THE EVENT
I joined art therapist / yoga instructor Sophie Green, yoga instructor Alex Cohen and sound therapist Nate Martinez for a sensory experience thoughtfully crafted to help renew intentions or establish them anew. We will be guided through a blend of restorative yoga, meditation and art making, culminating with a sound bath. This evening is curated to unlock creativity, think outside habitual thought patterns, and help connect more deeply with inspiration. We'll clarify about what we want to invite into your life and begin the process of actualizing your intentions.
"Visualization" — think about a goal or intention you hope to reinvigorate and pack your bag with a warm sweater, eye pillow or a small blanket.
THE SPACE 
The Wythe Hotel is one of the coolest hotels I have seen. Once an old factory, this restored Williamsburg building is now a chic, rustic, and cozy urban retreat. Upon entering the hotel, I was guided down one level, out of the chaos of New York streets and into a dark, brick hallway lined with dim lights. I was greeted by Claire and Elle who urged me to get settled, take of my shoes and coat and leave my bag at check in. Next, I was enjoying some delicious Chaga tea provided by Four Sigmatic Foods. (Chaga: contains one of the highest amounts of the powerful antioxidant superoxide dismutase in the natural world. Natural immunity booster to improve your ability to fight infection, bacteria, colds and viruses). Drinking Chaga, sweetened with Vermont's finest maple sugar, to take away the bitterness, helped me to relax and prepared me for the emotional shift and visualization journey on which I was about to embark. Then, I entered the retreat "chamber" where our visualization was going to occur.
The room was dimly lit by candles and crystal chandeliers. There were 28 yoga mats (4 rows of seven) spread out evenly across the floor with very little room in-between. In the front, Sophie, Alex and Nate set up their meditation pillows and instruments. I located a yoga mat and struck up conversations with other young women (mostly from NYC) who had settled beside me. For many, this too was their first retreat. I had a clear goal in mind, which helped me to set intentions for the evening.
STRUCTURE & WORKSHOPS
Yin Yoga instructor Alex Cohen 
What I loved most about this yoga was the pace. I felt it was somewhere between restorative and vinyasa (however, I am not a yoga expert!). The movements were slow and the instructor guided me through the process allowing me to have total body awareness throughout the one hour practice — no mindless flowing here. She spoke of the body's different vibrations, alignment and how it's easier to breathe when your spine is stacked properly. This, accompanied with an occasional chime of singing bowls, created ease and flow for me.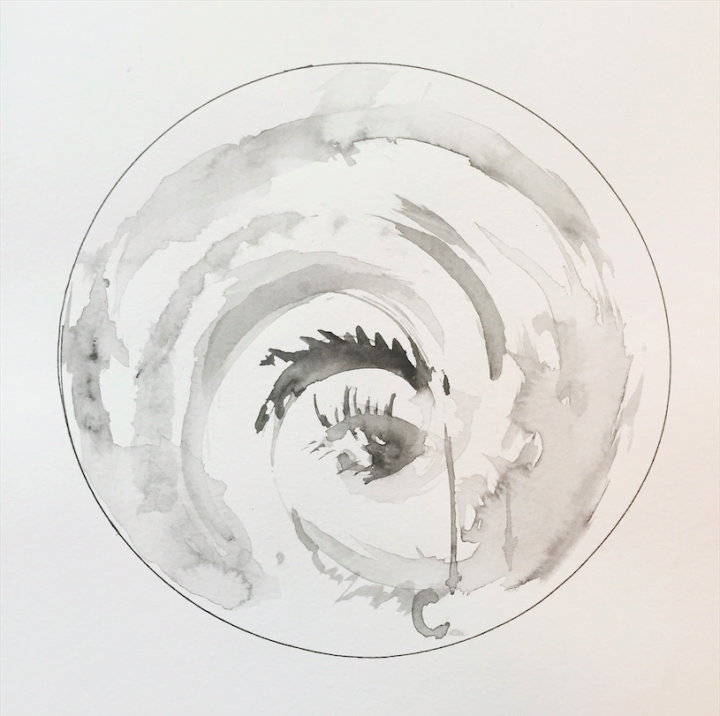 Clare's artwork, the gorgeous result of Sophie's session
Yogi and Art Therapist Sophie Green
The next hour was dedicated to visualization through art. Using an assortment of magazines, the participants cut out different images and words that represented what we wanted in life if all went well. We were to put our visualization from the yoga into a tangible representation. It was nice to have something visible to take away from the retreat that held you accountable for what your goal is and to remind you to continue to work towards this vision. This is something that I easy got lost in, in a good way. I NEVER take time out of my day to create vision boards or be creative in general. It was truly a time for inspiration. You have to visualize yourself in a different life and truly see what it has to offer.
Sound Therapist Nate Martinez
Sound therapy was awesome! Following the art event event, we cozied up with our blankets, eye masks and sweaters. The lights were dimmed further as we laid down on our backs in a peaceful silence. Then the soundbath began, soft and subtle in the beginning, then growing louder and deeper as we sunk into a trance. I swear I could feel the sensational vibrations of the different tones run through my body. It was unlike anything I'd felt before — relaxed, aware, but incredibly relaxed. In Nate Martinez' words, "Our body, mind and spirit always want to be moving in a direction towards balance, yet in these modern times we have too much outer stimulus and noise and not enough time to dedicate to ourselves which can prevent us from achieving a better state of harmony. Sound helps with this inner work." At the end of the sound therapy, we were then given mandalas and a set of watercolors to once again, recreate the sound experience visually. All feelings and thoughts were encouraged onto a small circular representation of our sound bath therapy. (For me, this piece turned out much better than the first art piece. It's pictured above.)
The Wrap Up
Each person was asked to hang his or her work of choice on the clothes line pinned on the brick wall, then we gathered in a huge culminating circle. Giving thanks to Nate, Sophie and Alex for guiding us through the event and then to the Aerie Collective for creating a space for us. It was a moment to take in the focus and visualization that had developed over the last three hours. Now, I felt we were leaving with this little gift. Not unlike looking into a crystal ball, we had a clear path on where we wanted to go in life, but now, with our end goals in mind, it was time to make productive and thoughtful day to day decisions.
TAKEAWAYS
Ultimately, these few hours creating together helped to spark the fire and bring it closer to each individual.
Takeaways for someone trying to replicate their own experience:
play and connect with all five sense: sight, hearing, touch, smell, taste
create a journey or a story for yourself
find inspiration, put it down on paper and place it somewhere that reminds you constantly of journey ahead
find a creative space that lets you connect with yourself, bring awareness to yourself and focus solely on yourself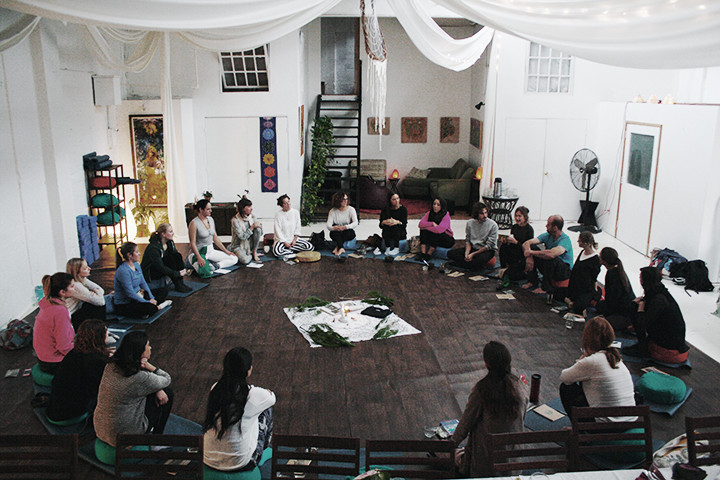 PART II: Sacred Rhythms, February 21, 2016
This installation of The Aerie Collective retreat, I have to be honest, was by FAR the best for me. Start to finish, this truly felt like a cohesive retreat. Upon arriving at the beautiful Wythe Hotel once again, we started in a circle with both Aya and Tyler going around the group asking us to make our introductions and intentions for the evening.
Intentions are amazing expressions, which I think everyone should do and can benefit from enormously. In this day and age, we are constantly distracted and stimulated. Our phone gives us constant information, entertainment and honestly, company. The television delivers endless shows, movies and news. Never stops. Technology requires us to receive information and respond immediately. Rarely, if you think about it, does one effectively and thoroughly complete one task to the best of his or her ability because of the distractions and demands. Is it even possible to be "bored" anymore? Intentions help bring our minds back to focus… After this retreat, I couldn't help but think how different each day would be if I set an intention. While some intentions in the room were to be mindful, to stay in the moment, to find a moment of 100% relaxation, mine was focus on the Sunday blues/ the "Sunday Scaries." What is it about Sundays that give us that pit in our stomach? That makes us feel lost, alone and quiet frankly depressed. The retreat, and consequently my journey, was then broken up into 3 distinct segments:
FIRST SEGMENT: MODERN SHAMANISM
First segment was designed for accessing "deep relaxation techniques for easing the nervous system, relieving insomnia and calming anxiety." Aya turned on her mother's therapeutic music, a sensational soft African drumming tune. Claire (Bourgeois: the co-founder of Aerie) and I were paired up together and took turns being the healer. Claire went first, she stood still and relaxed as Tyler and Aya demonstrated tapping, chopping, plucking and other "massage" techniques we were to perform on our partner. All the while, we were breathing in and out together, humming and slightly bouncing to the beats of the drums. We focused first on the right side, then the left side, the chest, head and finally the spine. We were awakening our partner's nervous system, cleansing it and clearing the tensions for pure relaxation. There is definitely something about the touch of a another human that brings comfort and relaxation. I think companionship and feeling connected to another human being in some way is so important. Companionship definitely helps heal the loneliness of a Sunday blue. The final part of this segment was my favorite though. I stood Claire up and swayed her back and forth like a pendulum, front to back, back to front, catching her with one hand either on her chest or her back. She had to forfeit all her trust into my hands. Claire allowed me to sway her back and forth like a rolling wave without the fear I would let her fall. Trust for me is another element of relaxation. Trust in others and trust in oneself. I have struggled with both of these enormously and the need to let go of some of the control I have held over myself. For me, I never trusted myself and am now just beginning to.
SECOND SEGMENT: THE ENERGETIC BODY & SELF-HEALING 
During the second segment in this workshop, Aya and Tyler led us through simple taping and touching techniques that we could perform on ourselves at home, on the train or at work. We learned to be our own healers. They taught us "a first aid kit for energy rebalancing in the city." How does one momentarily escape or protect ourselves from the chaos we travel through in NYC? In this world where we are constantly stimulated, how do we take a moment and connect to ourselves, our thoughts and feelings? It was important to know that not only can you create a space for yourself anywhere you are, but also how to do it.
THIRD SEGMENT: SACRED SOUNDBATH
"The retreat will culminate with Aya and Tyler's signature 'Sacred Soundbath' experience. This induces a healing state of consciousness between wakefulness and sleep — allowing the body's natural healing intelligence to function at its highest potential. Crystal Bowls, Didgeridoo and Aya's angelic otherworldly voice. A deeply relaxing experience."
We all curled up on our yoga matts in comfy sweats, pillows and blankets. Finally, after the work we all did to prepare our bodies for a state of relaxation, we were there to enjoy it. My body felt loose and fluid. My shoulders had physically lowered with the release of the tension. My jaw, which for me always feels tight, was relaxed too as I laid my head back and let myself sink into the ground. I almost felt as though Aya's beautiful voice and the background sound frequencies held me in a hammock, holding me from falling, but gentle enough where my body could just be limp and sink into the ground. My mind was quiet, turned off, which is hard for me to do. The baths were calming, similar sensations to those of a washing machine shaking or a short car ride to put a baby to sleep, which is did to many of us. The bath I think was 30-45 minutes total, but to be honest, I wasn't paying attention to the time — I couldn't have told you how much time passed. Aya and Tyler had plucked me from the throngs and buzz of NYC and brought me to a still moment where I could breathe and for these three hours, I was removed from the world. I was safe, there were no Sunday blues. I was here, now, and I was there giving myself the time, attention and healing that would surely help get me through the week.
I will tell you I left without my Sunday blues. Not necessarily because I was able to carve out time for myself, relax, connect and trust, but rather because through this journey I also realized there wasn't anything pressing to be blue about. Tomorrow was Monday, they come every week and every week you survive. But how can you stay in the now, and do the best you can to have the a great Monday? By knowing that the community is there to support — always.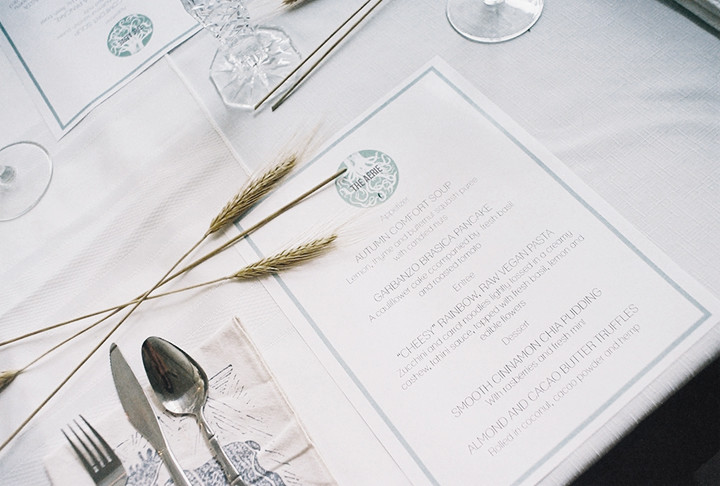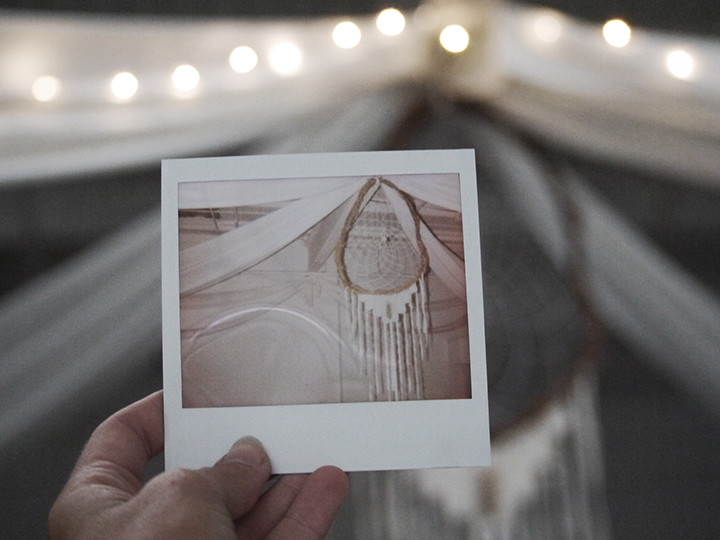 Thank you to The Aerie Collective for inviting us to share in your retreat!