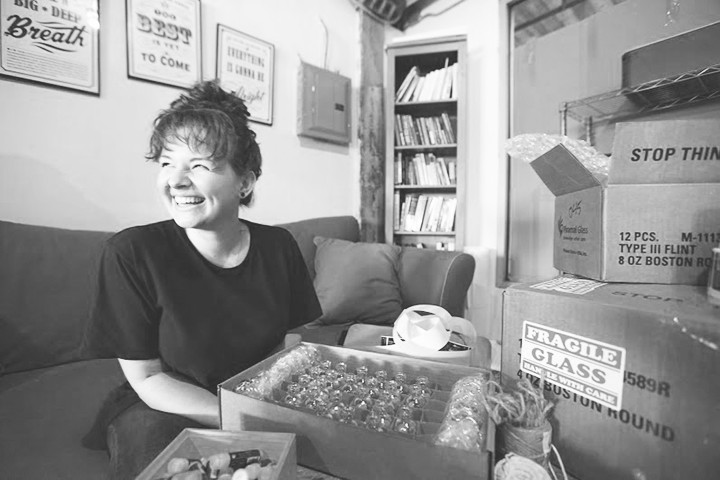 I'm so honored to have Adina Grigore on the show today — I fell in love with her minimalist, less-is-more approach to skin care immediately after reading the back story of her company, S.W. Basics. 2015 is a banner year for Adina and S-Dubs, with the release of her first book, Skin Cleanse, and a contract with Target(!), which is a huge deal because it's more than just a contract, it's a sign that big box companies are really starting to respond to market demand for products that are better for you, better for the environment, better for the people making them. S.W. Basics is a homegrown company with roots in Brooklyn as the name implies, that makes skincare products with organic, fair trade and locally sourced ingredients you're more likely to find in your kitchen than a chemistry lab.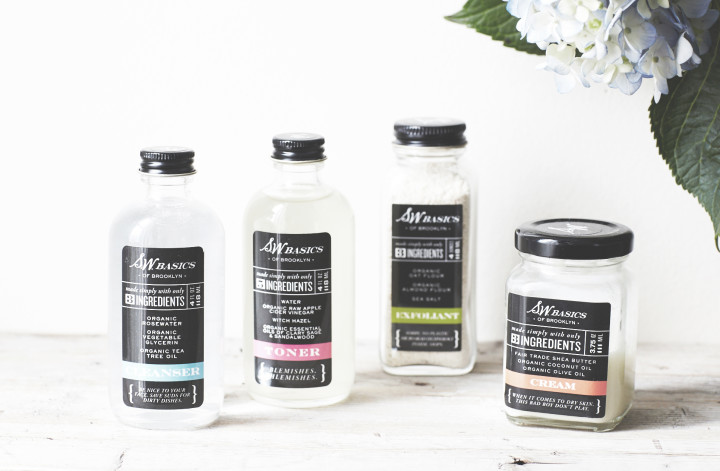 Interestingly enough, Adina's not an entrepreneur by trade but a former dancer who loved being on stage. That's actually why she came to New York in the first place, to dance, but she quickly figured out that she didn't want to pursue it full time. The disciplined practice and skill set she developed as a dancer helped shape the company — as you'll hear in the podcast, S.W. Basics wasn't an overnight success and she credits her success (she hesitates to even call it that!) to having the discipline to stick with it. Her story is so honest — and is a must-listen for anyone interested in starting their own thing or who's into clean beauty.
Adina's wholesome approach is informed by her own complicated history with skin ailments. She suffered terrible rashes and itchy, patchy flaky skin for years. Instead of getting to the root of the issue, doctors would prescribe another cream, ointment or pill to dull her symptoms. After seeing them worsen over time, she decided one day she'd had enough. She completely abandoned her routine and used absolutely nothing, a bold move. This is the fascinating part — in just a few days, she noticed an improvement. From there, she discovered how to care for her own skin using wholesome ingredients in the kitchen and found through workshops she taught as a personal trainer that others were interested, too.
S.W. Basics, much like WANT and a couple of my favorite food philosophies, Women, Food and Desire and Woman Code (please look past the pink, I promise there are valuable lessons in both), differentiates itself because it sets out to help us optimize not just skin, but lifestyle. Good skin is a by-product of a healthy lifestyle, it makes complete sense. They're not selling a product based on our insecurities (minimalist pores! And yes, I actually bought this… no, it doesn't work) or desired outcome (younger skin in 30 days!), but a product that's made honestly, sustainably and with ingredients that won't harm us. Not every product will be for you and that's ok by Adina. Part of the reason each product has five ingredients or less is to finally get the answers to what's ailing your skin. Maybe it's the charcoal mask you've been using with plastic microbeads in it, or maybe it's your two o'clock sugar hit.
One thing's for sure, doing the Skin Cleanse program is eye-opening. I found what causes the zits on my chin… bloating in my belly… and now I'm on a mission to help my perpetually dry scalp. More to come on this experience in a future post.
P. S. I've got a surprise for you! I'm teaming up with Adina and S.W. Basics to give one of you lucky readers and listeners the book, Skin Cleanse, and a beautiful, full mini kit that includes:
– Facial Cleanser
– Cream
– Exfoliator
– Toner
– Body Scrub
It's hard to pick a favorite product, but I most often use the cleanser and toner. Twice a week at night I'll use the cleanser, exfoliant and toner in succession, and as long as I haven't had ice cream that night the next day is a guaranteed good skin day.
To enter, follow @wellaware_ and @swbasicsofbk on Instagram, and leave a comment on this post with your Instagram handle. I'll announce the winner (and contact you via email or Instagram) in a post featuring a brand new recipe (not featured in the book!) by Adina and my experience with her Skin Cleanse program. Good luck to all and I hope you enjoy the episode!
Thank you to MadeClose for facilitating this interview, and to Adina and Julia for your energy, stories and endless coordination. 
Podcast: Play in new window | Download | Embed