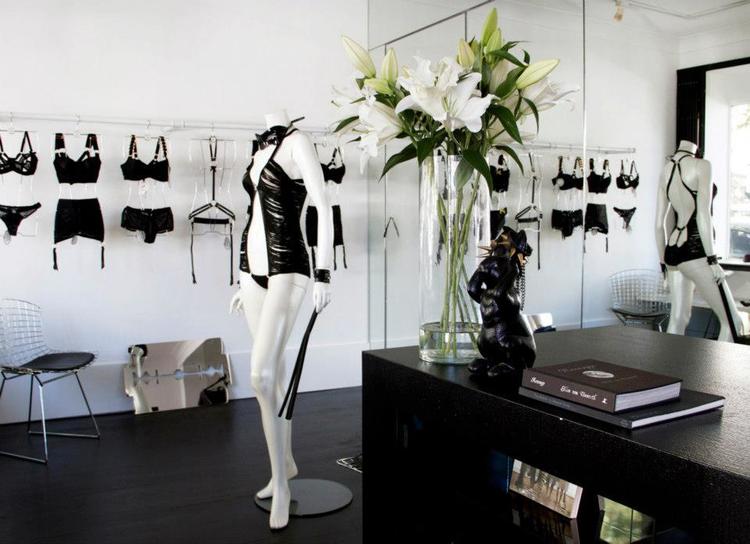 photo by Rita Zimmerman
When I found babylikestopony through the Internet (I forget exactly how I first stumbled upon it), it was love at first sight. But like most intense romances, it was a rollercoaster of emotions. First emotion: Be still my heart. How perfect is this store? I can't wait to visit. They have all of the things I want in my lingerie life. Second emotion: Nooooo, it's in Sydney, Australia! I couldn't believe I'd found a store that matched my tastes so well, naturally it's on the other side of the world. Thankfully, owner and absolute sweetheart Meg was super communicative and helpful with fit details, materials and telling the designers' stories. A slew of Facebook messages and emails and Instagram double taps later, I was so honored when she agreed to be interviewed for the blog. Her fashion forward curation of indie designers — some of which I already have in my collection like Lascivious and Bordelle, and others I discovered for the first time, like Don't Shoot the Messengers and Serpent and the Swan — is just so spot on. It's minimal, considered and ethically made. Even beyond that, the stark white and black decor of the boutique and website are a dream (and overlap quite a bit with my taste). I think it's a match made in lingerie heaven, don't you?
This interview is for anyone considering opening a retail boutique, lovers of minimal style and those who want more than lace in their lingerie drawers — daring outerwear, perhaps? Enjoy!
When did you open babylikestopony (and how'd you come up with the unique name ;))?