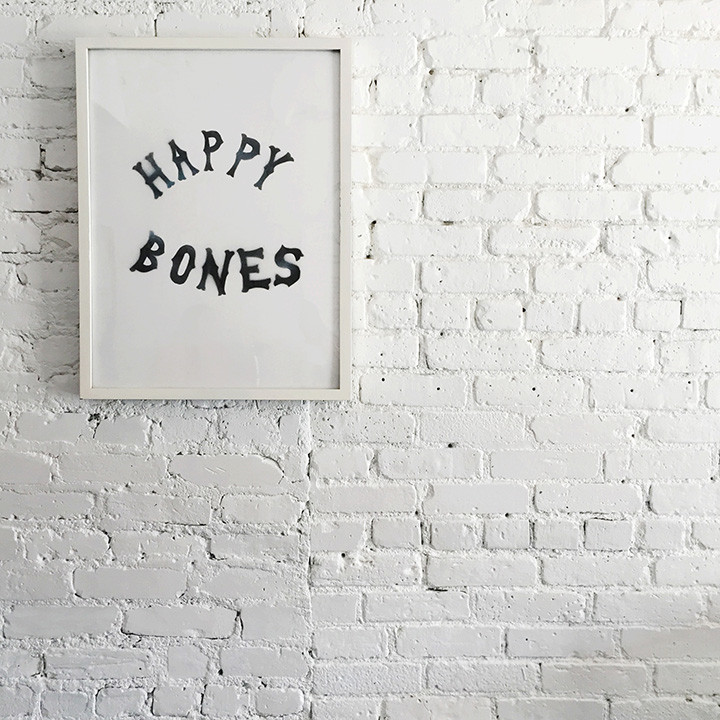 WHAT I'M UP TO
Sunday blues are a very, very real thing, at least in my world at the present moment. Sometimes they're worse if I'm cleaning, organizing and cooking instead of being out with friends. Call me a grandma, but I've started to set aside Sundays as a time to prepare for the week ahead. I work long days for my full-time job, and I try to squeeze a workout into the morning or evening every day, leaving no time for cooking or dishes. For a while I was ordering food for every meal, but that gets expensive very quickly here in New York. Don't get me wrong, I believe good food is worth it, but when it's sub-par midtown fare that makes you feel tired and bloated, it's a lose-lose. Now I've made it a priority to prepare food for breakfast, lunch and dinner and make sure I'm stocked for the week. Though I find myself feeling guilty — why do "meal prep" when I could be taking a yoga class, getting coffee with a friend or spending some QT with Aaron — it sets me up for pretty seamless week, saves mula and, most importantly, keeps my body feeling nourished.
WEEKLY INTENTIONS
My intention this week: Repeat a groundedness mantra three times per day. "The Earth supports me and meets my needs." Mantras are relatively new to me and they still feel strange. I'll report back next week.
My intention this month: Gratitude, find five things every day I'm grateful for.
My intention this year: Perform. Stay on your own mat. Move how you feel, from what your body is asking you to do, and don't mind what others are doing or thinking.
SEVEN THINGS
the class. by Taryn Toomey. She'll make you laugh, cry, hate and love everything at the same time. This class is very WELL / AWARE, is it hones in on the dialogue between the ego and the conscious mind, which is very tricky when you're at the point of physical exhaustion. I highly recommend it.
Marlow & Sons for weekend brunch. Went with a new friend this weekend and had perfectly poached eggs on sourdough with goat cheese, sautéed kale and a side of sausage. An eggselent splurge meal if I do say so myself. #allthegluten
Exhibit C by Daphne Cheng. Daphne is passionate about bringing people together over a plant-based meal… and throwing neuroscientists, pianists, meditation guides and other talented individuals in the wellness world into the mix. I hope to attend one of her supper clubs soon.
Fixed versus growth mindsets. This article really clarified the way I perceive certain situations, and why I react the way I do.  I have a hybrid mindset, part fixed and part growth, but I've transitioned moreinto growth as I've gotten older. I was definitely raised to be in a "fixed" mindset. I find this so fascinating…. which one are you? Also, I learned the word "winsome" and plan on using it in at least one sentence this week.
This moon calendar. I've already gifted it, and, let's be real, will also buy one for myself.
Uplift Project 001. I have so much gratitude for Andrea and Katia, who seamlessly put together a weekend of wellness. I'm sharing more about my Uplift experience this week.
Everlane's newest collection. Which includes booties. I've been doing tons of research on the best black booties out there. I'm looking for something well made, and I don't mind paying a pretty penny as long as they'll last. If you love your black booties and they've lasted longer than two seasons, holler at me in the comments.
LOVE YOU MORE!
WELL / AWARE loves back: Sara Zucker and This American Edit, thank you for sharing the love!