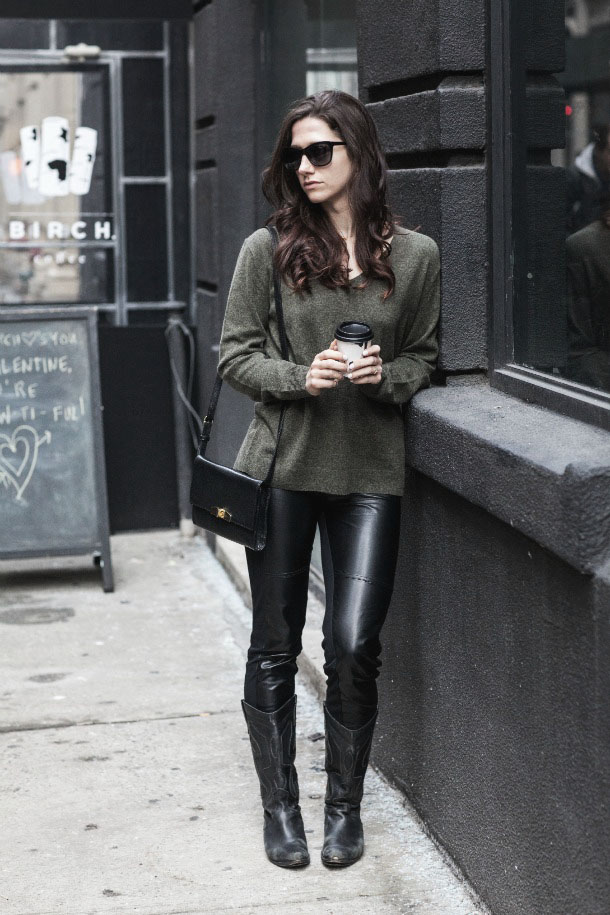 I abstained from fast fashion in 2012 – starting with H&M and Forever 21 after having read Jordan Phillips' book, Lure of Luxe. It was the first time I'd read something that positioned sustainability and conscious consumption as a forward thinking "cool" concept, instead of the hippie dippy lifestyle I was exposed to growing up in the northeast.
Her philosophy was simple enough: buy less but better, and ensure that what you do purchase is high quality and made locally. Banishing ubiquitous Made in China labels in favor of supporting my own country's economy sounded tough, but doable and admirable. Don't have the budget to buy higher end? Shop vintage or consignment. Phillips also recommends an 80 / 20 approach, so if you have a few slips here and there, it's ok. Nobody's perfect.
Once I started abiding by these new fashion rules, I couldn't shake them from my conscience. I politely declined friends' invitations to "hit up H&M" and started hunting down alternatives. I'll be honest – it was hard and uncomfortable! I didn't want to come across as a snot, I couldn't pacify myself after a bad day with a trip to the store and my once in a while $100 shopping budget no longer retrieved multiple bags of new stuff.
Lucky for me, companies like Everlane, Zady and Reformation really started to gain traction as I continued in my conscious consumption practice. I read clothing labels like a meticulous calorie counter reads nutrition facts, but I took comfort in how these companies were more transparent and sold ethically made and sourced goods. The price tags on items items like this were high enough to temper any impulses, but accessible enough to include in my repertoire. I also simultaneously started editing my closet ruthlessly — getting rid of most everything I hadn't worn frequently or loved in the last year. But that's another post for another time.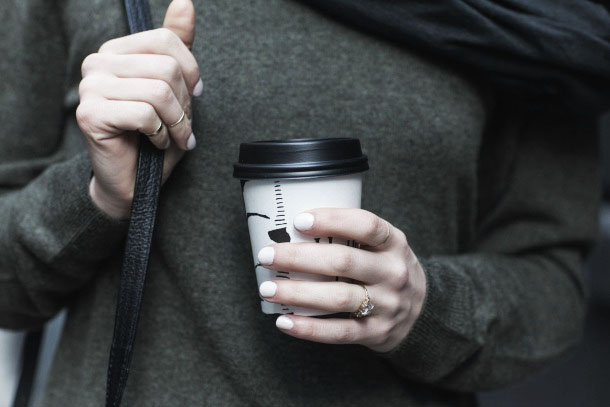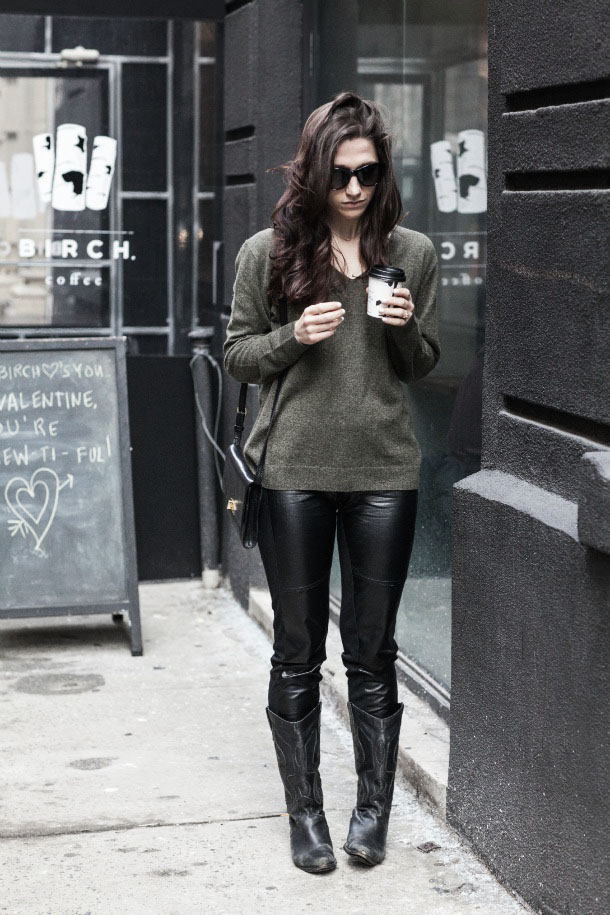 The biggest concern of friends was, isn't it expensive to live "sustainably" and "consume consciously"? At first, I didn't have a good answer. If you're looking at cost per item, it certainly was! But there's a better way to think about it.
It's less about how much you're spending on each item and more about how you're spending,  wearing and using what you have. Whether you realize it or not, you vote every time you purchase a new thing. You support the seller and every piece of the process it goes through to get to you — all the way down to the nitty gritty details like how the fabric is made, who makes it and under what conditions.
It's a real lifestyle change, and as such is more like a practice than something you just accomplish. I remember being frustrated at first that most of my wardrobe was from Banana Republic, Gap, Forever 21, H&M and vintage — and wanting to change it all immediately. But it's a slow, deliberate, intentional consciousness that builds and gets more intuitive over time. Instead of enjoying shopping as a social activity, it becomes more of a luxury and necessity. Instead of wearing something new every time you go out or have an important meeting, it's an exercise in creativity, reinventing what you already have.
To me, consuming consciously is a habit and a consciousness. My mission is to make it more accessible to everyone by further defining what it means, the different and unexpected ways it can be practiced, easing into the shift instead of fighting against it.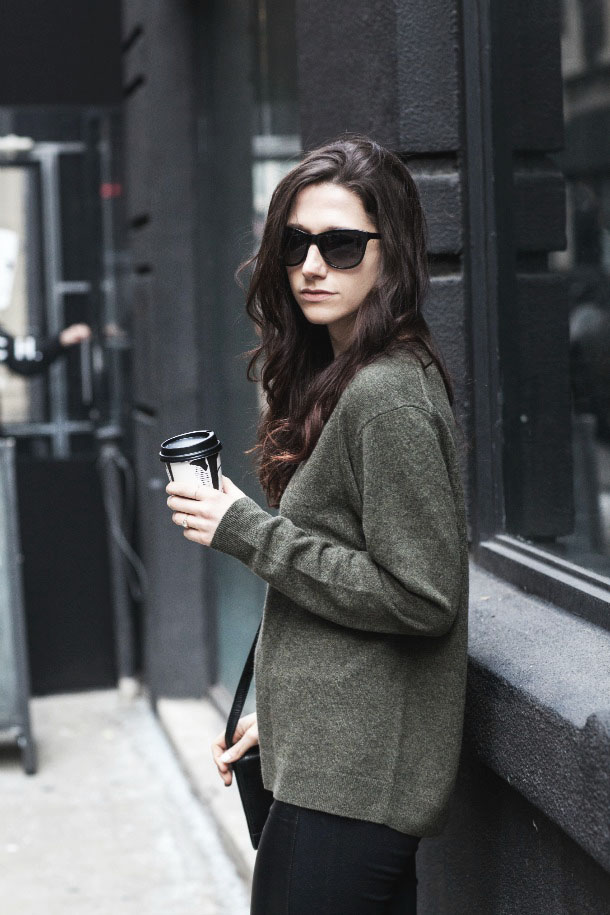 Photos by Lydia Hudgens
Coffee: Birch on 27th and Madison (stay tuned for a coffee culture post)
Sweater: Everlane | radical transparency
Bag: Cuyana | handcrafted in Argentina
Leggings: C&C California | Made in USA
Boots: Vintage
Sunglasses: Oliver Peoples via The Line