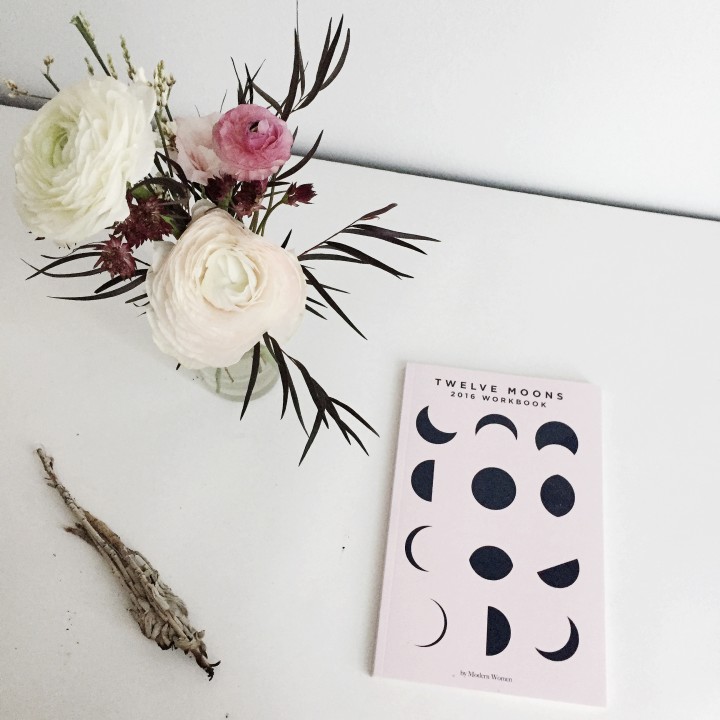 Today's episode is meant to be a gift for all of you as a huge thank you for listening to WELL / AWARE and for making 2015 the best year ever. Astrologer Bess Matassa not only shares her story, but she also conducts a sign-by-sign astrological forecast for 2016. I love her approach because it's less of "a terrible thing will happen on May 24, beware!" and more of "if you're feeling this way in May, here's the astrological reasoning, and here's what you can do to explore it." It's an invitation to deepen self awareness through the zodiac, using those energies as a vehicle for personal growth. If you're into astrology, looking for what's in store for this year or just feeling like you need more groundedness in your life — this episode is for you. Because she's awesome, she has also curated an accompanying (and amazing) astrological playlist that captures the energy of each sign that I highly recommend you check out.
Since this episode is meant to be used as a resource you can return to, I've included time stamps for the start of the forecast and each astrological sign below, as well as a quick recap for each sign. This written guide is certainly the cliff notes version; you'll want to hear Bess speak about each (she has such a way with words!) but the reference is here should you want to bookmark it and come back to it. Also, if you're curious about what's happening astrologically at this very moment, the full moon is in Leo this weekend and Bess wrote all about how you can capitalize on its energy.
I met Bess at an astrological plant workshop at Sprout Home in Brooklyn, where I got my first birth chart reading. If you haven't splurged on this type of reading yet — I highly, highly recommend it, especially if you enjoy reading horoscopes.
In this episode, we discuss:
her path to becoming an astrologist (because she also has PhD, and that's fascinating)
astrology myths
how to interpret your sun, moon and rising sign (and what those mean)
how to navigate your Saturn return (and what that means)
a comprehensive energetic guide to each sign for 2016
Just a note, we mention a company called Street Signs, which has since evolved and now lives on in Bess's newest venture, Mojave Rising, where she and her partner Cara look to astrological energies in order to guide others to live a more fulfilling life.
Talk to us during the show! Find us both on Instagram: @mojave_rising and @wellaware_, and tell me which sign you're looking forward to the most. Footnote: If you're in the New York area and aren't afraid of winter storm Jonas, there's a Cosmic Terrariums workshop this weekend, January 23, from 12 – 1PM at Sprout Home in Williamsburg, Brooklyn, and more to come in the coming weeks.
Thank you, Bess, for sharing your story, energy and gifts with WELL / AWARE!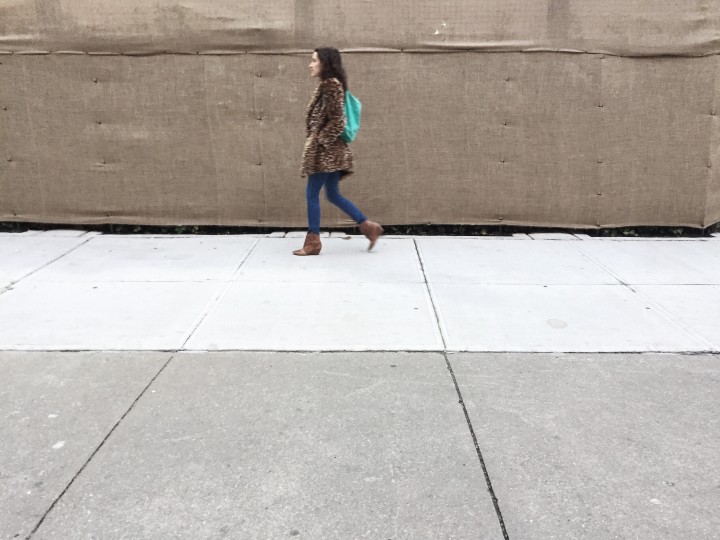 ARIES 
Ego expression, combat, fire, spark, alive.
As the first sign of the zodiac, Aries represents a spark. Aries is alive, potent and can even be combative. To embody the Aries energy, move toward something or someone that's causing friction in your life. Or alternatively, find something you're afraid of, and do it anyway.
TRY: A boxing class (I've heard amazing things about Shadowbox, has anyone been?), or a movement-based individualized sport that makes your body feel potent.
TAURUS
Abundance, richness, of the earth, sensuality.
Contrary to fiery Aries, Taurus is a celebration of the Earth's generative abundance. Taurus brings a feeling of "there is enough," and facilitates a true rooting down, as we feel a trust in our own value.
TRY: Experiment with fragrance and olfactory sensations. Take a trip to your perfumery and make a custom blend — Bess and I recommend blending CB I Hate Perfume's singular scents for a custom potion that makes you feel divine.
GEMINI
Intellect, ambiguity, locality.
The classic portrayal of Gemini is two-faced, but it's really about being able to tolerate ambiguity. The Gemini energy asks us to say "yes AND" because it's never black and white — and is almost always a gray area. There's comfort in exploring locality and growth in looking at the familiar with a new lens.
TRY: Get lost in your own neighborhood or city. Take a new route to work, exploring familiar surroundings in a new way.
CANCER 
Nurturing, belonging, surrender, vulnerability.
Ah, Cancer. Cancer's often referred to the nurturer and the "cookie baker" offering a sense of protection and belonging to those around her. But under that crab shell, there's a whole weird world just waiting to be exposed. Cancer asks for vulnerability. As Erin Gilmore would say, lead with your crazy!
TRY: Create a plant terrarium, experimenting with the contained openness of this artistic endeavor — both exposing your internal lifeworld and more private "looney" qualities to the world at large.
LEO
Earnest, innocent, self-expressed.
A Leo loves to perform, yes, but when distilled to the essence, a Leo is earnest, innocent and not trying to be anything she is not. Leo asks that be be 110% ourselves, maybe even in an exaggerated way, pushing up on the edge of your comfort zone.
TRY: Experience an evening of holding nothing back about your self-expression. Unapologetically celebrate your you-ness, whether it means decking yourself out in disco pants and going roller skating or being comfortable wearing a flannel and boots to a new spot: whatever it is, don't hold back!
VIRGO
Distinctiveness, self-contained, integrity.
After all the showiness and expression of Leo, Virgo is where we're cut down to size. Virgo is complicated, and asks us to examine what we have to contribute. It's about aloneness, integrity, and understanding the process.
TRY: Create a home altar using meaningful objects that resonate energetically. If you have one already, change it up — experiment with the details, enjoy the "mundane," do it and redo it, finding the joy in never really being "finished."
LIBRA 
Partnership, cause and effect, mirrors.
Being the dynamic sign that it is, Libra asks us to look at dualities, often in the form of a partnership or taking a look at the gap between our own dreams versus realities.
TRY: Experiment with seeing both sides, shifting perspective and exploring both reality and the ideal through a photography class. Or collaborate with a friend on an artistic project.
SCORPIO 
Dark matter, carnal fusion, desire.
Scorpio is probably the most complicated sign on the spectrum. It asks that we take all parts of ourselves, the parts that are perfect along with the messy parts. Or alternativey, it could mean fusion with another person, and accepting that person in all of his or her animalistic glory.
TRY: Penetrating a subject through archival research. Clean out your real and metaphorical basement. Moving towards a style of music or activity that turns you off on the surface and using that as a gateway to explore what you disavow and may secretly desire, as desire and repulsion have an intricate, closer-than-it-seems relationship.
SAGITTARIUS 
Voyager, wild, dramatic.
"Sag," as they say, is all about journeying toward the light. It infuses dramatic meaning into daily life, and fearlessly wanders, searching for the meaning and purpose in life. Sag represents an ever-unfolding adventure, and invites us to examine belief structures.
TRY: Go on the vacation of your dreams, or start planning it. Collect images and post them to mood boards to explore why this destination is calling you.
CAPRICORN
Constriction, resourcefulness, competence.
Limitation is liberation. Capricorn asks us to be resourceful: work with what you've got, and produce something worthwhile. Get real, do what you can with what you have.
TRY: Experiment with wine — viniculture is an excellent way to explore the fruits of labor that were a product that's difficult to grow, harvest and produce. Many elements are outside of the vintner's control, making it that much more precious.
AQUARIUS 
Idealism, eccentricity, tribe.
Get down with your weird self, because in doing so, you'll attract your weird tribe. Utopian Aquarius is funky without a doubt, and asks that we not only accept our own eccentricities, but seek out others with the same ones to form a unit.
TRY: Join an online forum or meet-up dedicated to an eccentric subject you've always been longing to explore, but too shy to try.
PISCES
Extreme sensitivity, belonging, allowing.
As the last of all the zodiac signs, Pisces is a culmination of everything and asks us to soften, allowing the motions of the previous cycle to absorb and feel the imprint. But the ego dies here, bringing us outside of ourselves and to a higher purpose.
TRY: Feeling your "speck-ness" by wandering through a vast place: forest, large park, crowded street, museum, taking a sound bath or entering a sensory deprivation tank — any activity where you can experiment with softening your own boundaries and making yourself feel small as part of a whole.
Here is the breakdown of forecast by sign and timestamp:
forecast begins – 45:06
aries – 45:38
taurus – 49:37
gemini – 53:11
cancer – 55:54
leo – 59:04
virgo – 61:26
libra – 64:54
scorpio – 1:07:47
sagittarius – 1:12:03
capricorn – 1:15:01
aquarius – 1:17:42
pisces – 1:13:16
pisces – 1:20:35
SHOW NOTES
Sprout Home Cosmic Terrarium Workshop – 1/23 at 12 – 1PM
Dorsling Kinderly (loved these!)
Podcast: Play in new window | Download | Embed