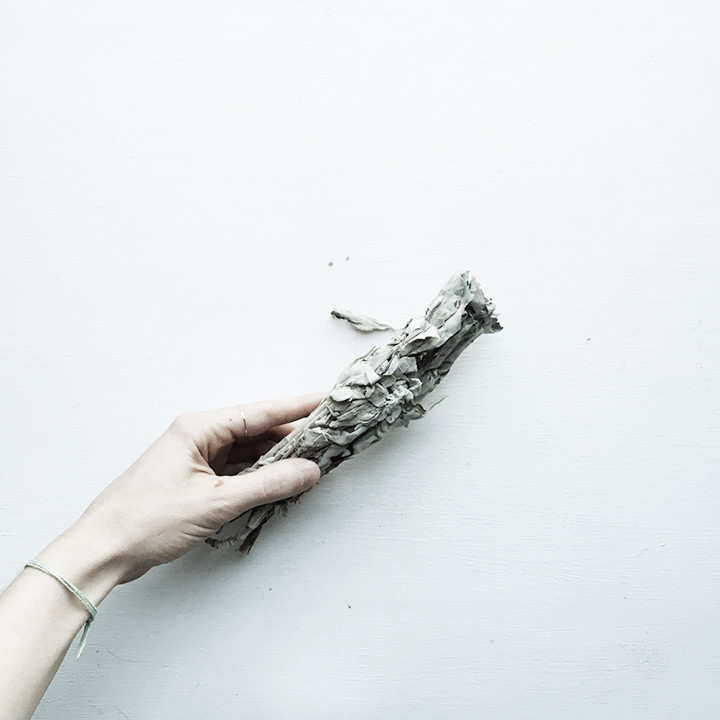 WHAT I'M UP TO
In a flurry of fast work, too much food and drink, and a whirlwind of family and friends, it not only felt like I was on a different page this week, it felt like I was reading out of an entirely different book. I'd be lying if I said that I wasn't in a haze after all the sugar, caffeine, booze and refined carbs. What I didn't do: my rituals. I'm all for changing up my routine, but I have to admit I'm a little lost without them. Time to smudge, burn and reset.
WEEKLY INTENTIONS
I'm thinking about expanding these into lunar-based posts based on intention setting. Would you like that? Reporting back from last week: I did OK with my weekly intention — given the time off for the holiday, there weren't many situations that arose to test it, so I'm going to keep it another week to see if it can serve me better.
My intention this week: Focus on what you can do, not what you cannot.
My intention this month: Gratitude, find five things every day I'm grateful for.
My intention this year: Perform. Stay on your own mat. Move how you feel, from what your body is asking you to do, and don't mind what others are doing or thinking.
SEVEN THINGS
Game of Thrones. I'm a little late to the party, but wow. I'm not sure I like the show, but I do know that I cannot stop watching.
A little lift. Shamara of SB Skin has me intrigued by microcurrent facials, I've tried two and love how I feel afterward. Little electrodes glide across your skin and stimulate the muscles, leaving you bright eyed and lifted. If you see her, tell her you found her here. Shamara herself is great company and the motion of the electrodes feels like a heavenly massage for the face, forehead and jaw — often tense spots that don't get the TLC they need.
Pins and needles. Elizabeth Alexandre is my current lady crush. She gave me my very first acupuncture treatment at CAP Beauty, and it was outstanding. I'll be writing more in-depth about it soon, and have an interview with her focused on acupuncture coming up soon. She focuses on women's health, specifically helping women conceive, but treats all kinds of ailments. The most fascinating part is that she only takes new clients by word of mouth, ceasing any kind of marketing.
Mun Brightening Serum. If you follow me on Snapchat (well_aware), you saw me endorse a new favorite product. When used after a good evening exfoliation followed by sleep — even if it's just a few hours — you will look as though you've just had the most relaxing night's rest. This stuff is magical.
Post-workout snack for peanut butter lovers. Source Organic peanut butter protein — it's vegan, has no ingredients added, no artificial anything, no gluten, no soy.  It has fewer calories than peanut butter and tastes just as good. As a peanut butter lover, I'm obsessed.
10% Happier. This book by reporter Dan Harris was a recommendation from a friend. Harris is a mindfulness / new age / meditation skeptic who shares his fascinating journey to meditation and a more mindful existence. The first half of the book is autobiographical, which is excellent for someone to understand the practical side of meditation and how much it helped with his panic attacks, anxiety, drug use and overall temperament.
Coffee moderation. As my Instagram feed reveals, I'm a lover of fancy coffee — no, not Starbucks, but the fair-trade, proudly-barista-made variety. Now I'm fearing my beloved almond milk and hemp milk lattes are not as good for me as I once thought. I'm looking for a daily tea alternative that's not so bland, at least for the week. Any recommendations?